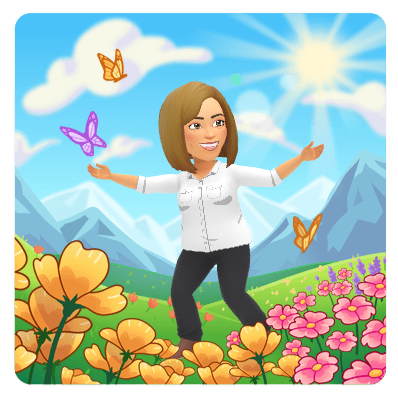 My name is Amanda Schweizer and I am the Business Teacher at the High School.  I grew up in California, Alaska, and Texas.  I was a Substitute Teacher at the high school for three years and was elated to become a full-time member of the teaching staff in 2017.  I earned my Bachelor's Degree in Multidisciplinary Studies at the University of Texas at San Antonio, which is essentially a split-major between Geography, Photography, and Geology.  I then went on to earn a Postbaccalaureate Certificate in GIS (Geographic Information Systems) through Penn State World Campus.
I have over twelve years of experience in public education.  Before returning to school to complete my Bachelor's Degree, I taught computer classes at an elementary school in a Teaching Assistant position.  During my time at UTSA, I realized how much I enjoy working with young adults and teenagers.  That experience, plus the three years working as a sub at PSHS, are what made me decide I would like to teach full time.  I truly adore the students and staff at our high school and am looking forward to my future there.  I was drawn to Archuleta School District as they promote inclusion and diversity, and support the whole child.  There is a focus on each individual's well-being and that is rare to find.  I also love that the kids have opportunities to learn how to fully enjoy the beautiful environment around them.
Students will be presented with information in a variety of different ways in the classes I teach.  Their personal interests will play a part in the projects they complete.  The central themes of their assignments will be our community, our local industries, and preparation for life after high school.  I plan to help students achieve success by continuing to be supportive, help them explore their interests and goals, and by encouraging them to enjoy their high school years.  By promoting the idea of living a balanced life, our students will learn how to care for their minds, bodies, and souls. 
I believe everyone should be given opportunities to grow and learn.  We all learn at different rates and should be encouraged to keep on trying when faced with challenges.  Our school has a full spectrum of personalities and learning abilities and every student should be provided with opportunities to shine.